Caged 
Tome 3 : Released 
 Shay Savage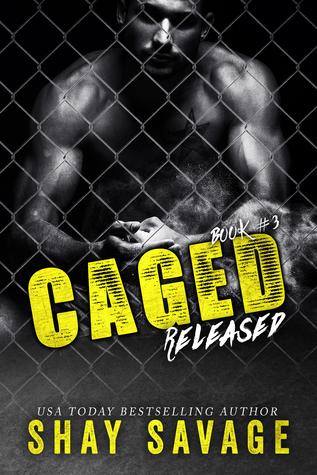 Résumé: 
Oblivion is a sweet, sweet place.
No pain. No disturbing thoughts of the past. No guilt from my recent actions.
Deep down, there is still a part of me that knows how screwed up I am. I don't see a way out, not now. Tria's gone, and the possibility of her forgiving me in my current state is exactly zero. I know I have to pull myself together, accept my responsibilities, and try to make amends, but I have no idea where to start.
No job. No apartment. I'm living on the streets with the other junkies. As little as I had to offer Tria before, I have nothing to give her now. The only way out is to come clean and tell Tria the truth about my past, but the idea of reliving the memoires is so painful, I can't think about it long enough to figure out a solution.
I've hit rock bottom, and I don't even know which way is up any more.
Sortie: le 25 août 2015 chez CreateSpace Independent Publishing Platform

Attila

Reine de la saison





Messages

: 720


Date d'inscription

: 02/10/2014


Age

: 39


Localisation

: Between Ty & Zane ♥ Tate & Logan ♥


Humeur

: I cannot live without books



Que dire sur cette trilogie ? J'en suis tellement retournée que tout me paraît fade à présent....je ne trouve pas les mots pour donner mon avis....
C'est de la même trempe que Surviving Raine, en encore plus prenant et poignant. 
Ames sensibles, préparez vos mouchoirs, car la profondeur du malheur de Liam est abyssale et vous prendra aux tripes.
_________________
L'amour ne donne rien que lui-même et il ne prend rien que lui-même. L'amour ne possède ni ne peut être possédé. Car l'amour suffit à l'amour.
Khalil Gibran

winry

Impératrice des passions





Messages

: 2607


Date d'inscription

: 04/07/2012


Age

: 47


Localisation

: marseille


Humeur

: vive l'automne et le tricot



---
Permission de ce forum:
Vous
ne pouvez pas
répondre aux sujets dans ce forum